Julian Mühlenhaus
Underwater Photographer, located in Schleswig-Holstein, Germany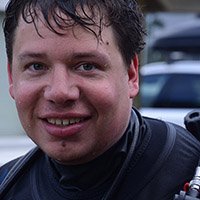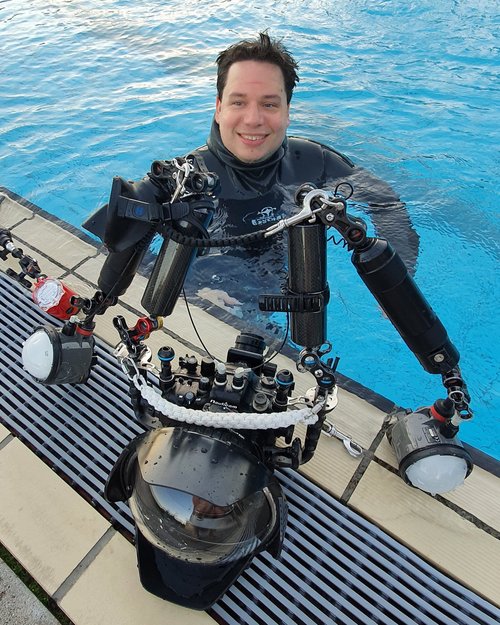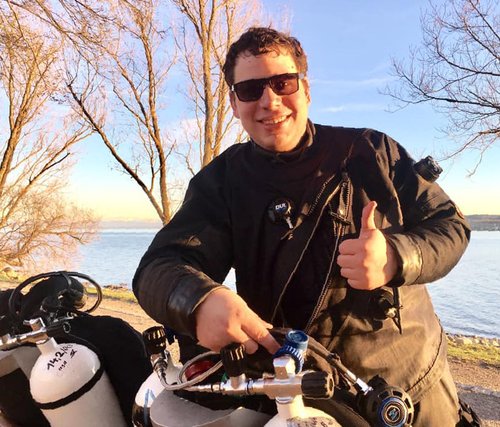 Since my childhood I have been diving as a hobby, first snorkeling, quickly followed by scuba diving and later freediving. A few years ago I developed a passion for technical diving with a focus on caves and mines.
My passion for photography has also been with me since the late 1990s. Starting with analogue black and white photography including my own darkroom. However, the combination of diving and photography could not be realized until 2008. Since then, the camera has been a regular companion on dives.
As a trainer, I am not only active in the context of photo coaching (underwater photography and image processing), but also as a photo instructor for the VDST. The underwater world radiates an incredible fascination for me, be it in a lake, sea, in a cave, in a wreck or in the pool. I capture this in my pictures. I am always very open to other exciting subjects. Please contact me about this.
---
Seit meiner Kindheit betreibe ich das Hobby Tauchen bzw. erst zuerste das Schnorcheln, schnell gefolgt vom Gerätetauchen und später vom Apnoetauchen. Seit ein paar Jahren habe ich die Vorliebe fürs technische Tauchen mit Schwerpunkt Höhle und Bergwerke für mich entdeckt.
Die Leidenschaft für die Fotografie begleitet mich ebenfalls schon seit Ende der 90er Jahre. Angefangen noch mit analoger Schwarz/Weiß Fotografie inkl. eigener Dunkelkammer.
Die Kombination aus Tauchen und Fotografie konnte aber erst ab 2008 realisiert werden. Seitdem ist die Kamera regelmäßiger Begleiter bei Tauchgängen.Als Ausbilder bin ich nicht nur im Rahmen von Foto Coachings aktiv (Unterwasserfotografie und Bildbearbeitung), sondern auch als Fotoinstructor für den VDST.
Die Unterwasserwelt an sich strahlt für mich eine unglaubliche Faszination aus, sei es im See, Meer, in einer Höhle, in einem Wrack oder auch im Pool. Dies fange ich in meinen Bildern ein. Anderen spannenden Motiven stehe ich immer sehr aufgeschlossen gegenüber. Sprich mich hierzu gerne an.